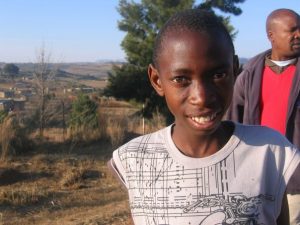 This sweet soul once shifted the way I see the world.
He was living in a garage.
He didn't have any clothes except those on his back.
He didn't have any food.
He was scared, cold, and alone.
He had a family, but they abandoned him because he was cursed.
He wasn't normal.
We bonded immediately.
Everyday, we hugged, held hands, played games, and talked about what he loved.
I thought about adopting him.
I didn't know how.
I learned I couldn't.
Corruption occurred.
And I lost him forever.
He was sent back home.
To that garage.
Somewhere in Lesotho.
He was thirteen.
With the mind of a seven year old.
But his soul was a thousand.
And I miss him.
In love and liminality,
Annie Rose